Defense went so-so, but I made it!
Thanks for all the congrats ladies!
I was very nervous and actually felt quite sick, but I passed and now it's all behind me. Thanks Mr Bors! (I know he's reading this... ;)
I still can't rest on my laurels though, because I may have one little assignment that still needs to be done. I'm hoping to contact the coordinator soon to see if there is a chance for me to do it quickly so I can still get it all over with before February 16.
It was great to be back at SnB last Tuesday and I'm glad I can get back to my regularly scheduled knitting. I hope to finish my mom's cardi in February once and for all.
It seems everybody was on a fair isle spree, either in Norwegian mittens or Turkish socks. Hmmmm, made my knitter's ADD heart skip a few beats!
But first things first: I'm back to work today, AND tomorrow, so no rest for the wicked.
In other news, here are a few pics I took while roadtripping to San Francisco. My battery died halfway, and the rest of the pics are still on Dave's camera, so bear with me.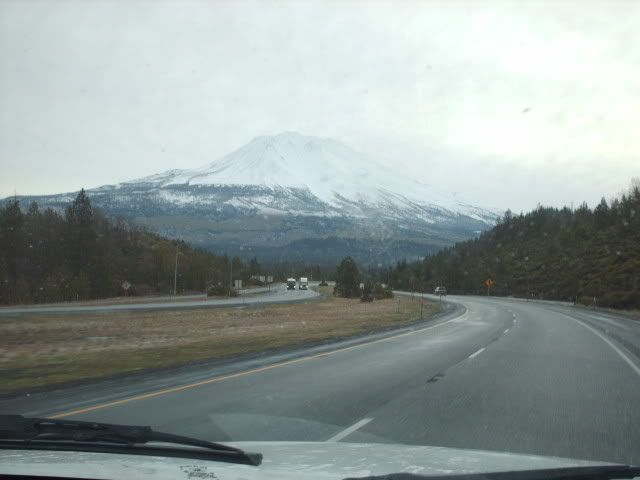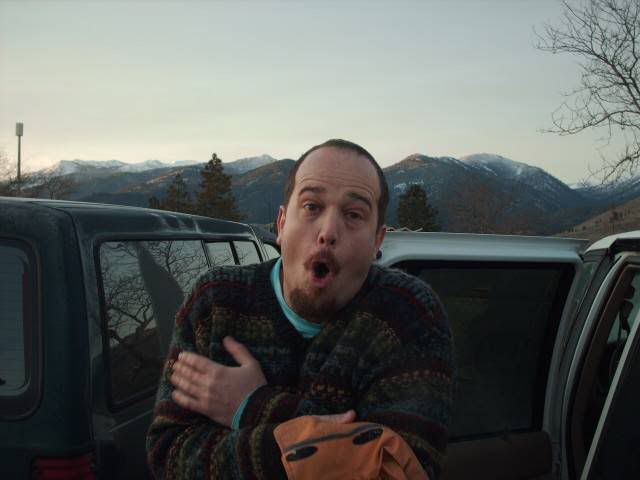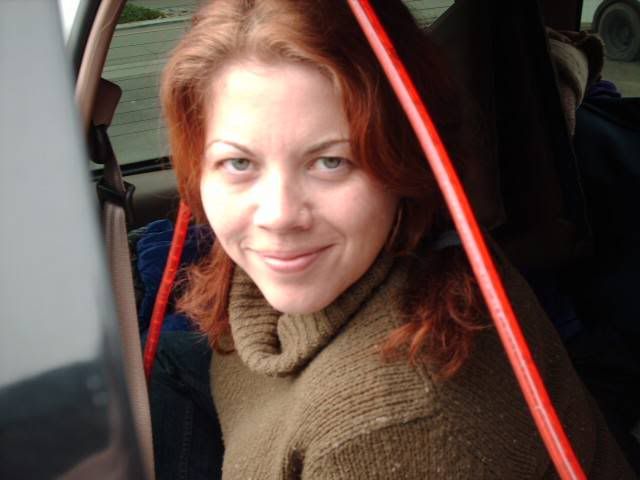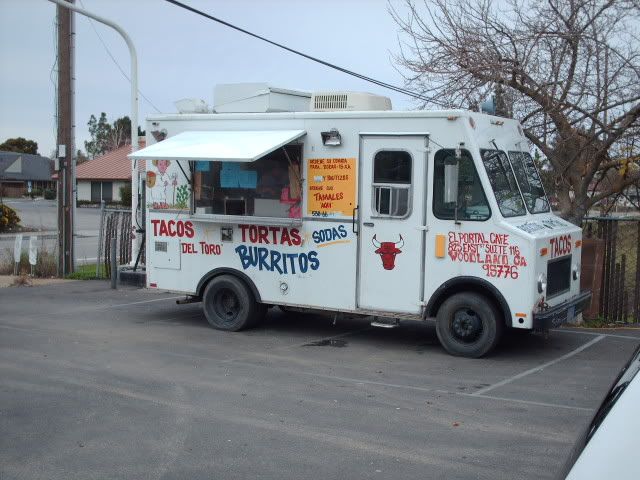 They are: Mount Shasta viewed from the car, a very cold and tired Dave, a very tired MJ and the little Mexican taco bus where we had the snarf of a lifetime. Mmmmmmmm, tacos! I think we ate 5.... ;)