Almost ready for the market
First let me tell you that I think I passed both exams I did last week. The mark for the second one is not in yet, but I think I pulled it off.
Of course I also did some more knitting in the mean time, to de-stress, so the French Market Bag is almost finished! All I need is some more purple Rowan yarn for the handles, which my brother is going to pick up for me from Amsterdam.
I'm loving the colors: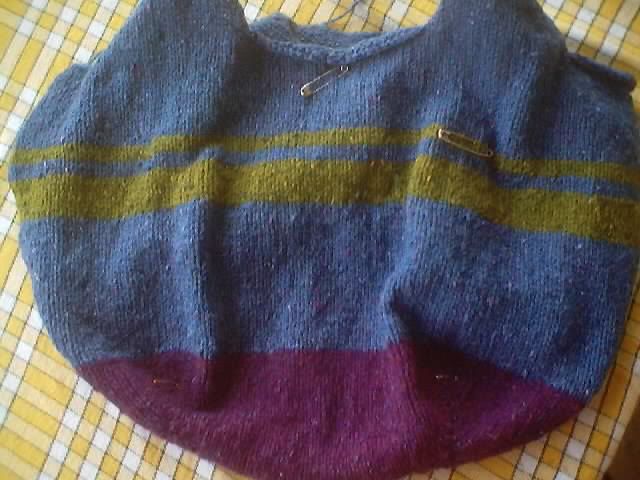 And call the papers, cause I made a swatch! Here it is pre- and post felted. I was told that the Rowan tweed shrinks a lot vertically, so I made the depth of the bag 11 inches in stead of the required 8". As you can see, the swatch felted wonderfully and I hope the bag will do the same.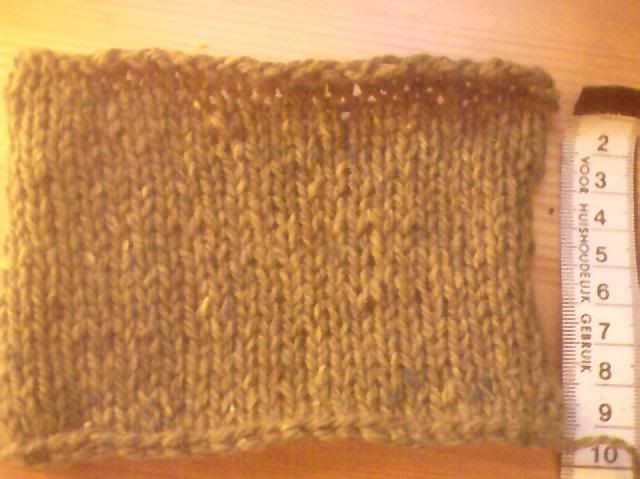 Then I wanted to show you how I've been spoiled these past few weeks! First of all, my blogging friend Romy sent me this beautiful set of note cards, all for helping her out with her blog. (And I'm hardly a website guru.) Thanks so much again, Romy!
And THEN: the goodies from my Knittyboard Secret Pal! All I could do the first 15 minutes was jump up and down and go "Oh boy, oh boy, oh boy!". (Ask my roommates)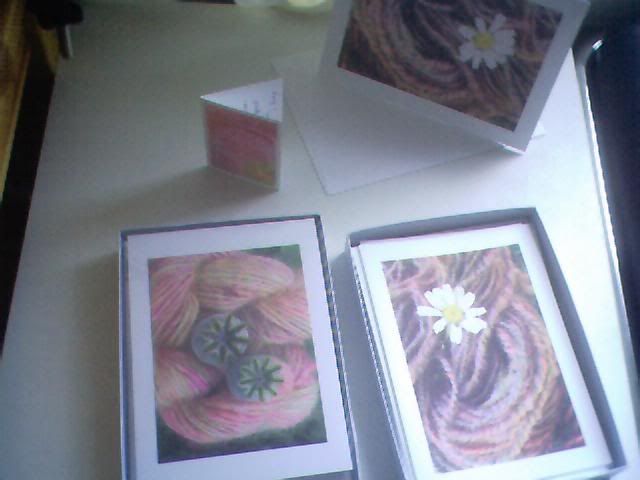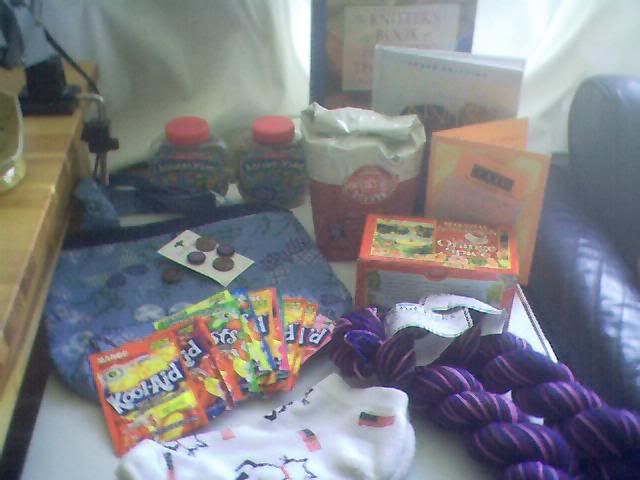 The picture doesn't do it justice at all. What you see is: two boxes of Aquari-yums for the kitties, a great book on finishing techniques, Vogue's book of Weekend Knits, a pack of Seattle's Best coffee, a beautiful card with a little tea bag, a box of Celestial Seasonings tea, two gorgeous skeins of Knitpicks Sock Landscape that I simply adore, cute ankle socks with kitties and -very patriotic- tiny US flags, a truck load of KoolAid to dye with, some cool purple and wooden buttons and a pretty blue fabric bag/purse.
My dear sweet SP, you know you made my -stressful- month! (Btw, I left you a private message on the Knittyboard regarding my holiday address.)
That's it for now. It's so hot, the "sparrows are falling from the gutters", as we say here in the Netherlands. It's been around 30 C here all week, and I think over 90 F today. I'm off to do some knitting on the cool grass.
Enjoy your weather wherever you are!