Never broke my promise...
...'cause I totally took these pics on Sunday morning. ;)
Plus I finished the hallway. Yeeehaaw! Buddy of mine added trim all across the living room floor, and I think I watched him long enough to take care of the other rooms myself. That's something for next weekend though; I don't wanna raise a neighborhood riot if I go and saw things up every week night.
So with out any further ado, here's my new stash: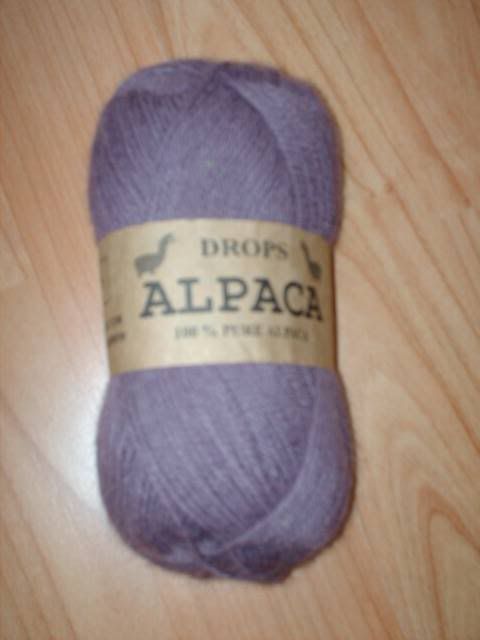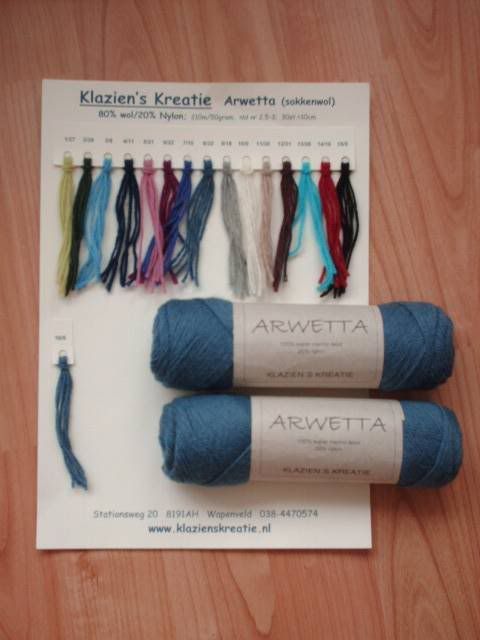 On the left we see a lovely soft Alpaca from Drops in the color 3720, a lovely powdery pink. This one ball is all it takes to make a fancy pair of fingerless glovesies like the ones that Car at my SnB has been cranking out.
On the right, a gorgeous powdery -it's all about powdery in this post- indigo sock yarn by Klazien. It's a scientific impossibility to go to a show and not leave with some Klazien. So, a solid, elegant sock yarn it is, and I plan to use it on
these lacy socks
Juta's Stockings from
Not Just Socks
Nancy Bush's Folk Socks from Estonia that YvonneP was working on. So what if I'm a copycat! We probably won't get them done in the same century anyway.
Plus I got some lovely stitch markers with metal balls of yarn, handmade by Miss
Storm Op Zolder
herself. Sorry, they were too small to photograph properly, but there's examples on her website with cute little spinning wheels and such.
As you can see I'm slowly trying to migrate away from the bright reds and purples. They're just getting too damn predictable! It's not that I don't like 'em anymore, but something a little less loud and a little more sophistimecated would be nice for a change. After all, I'm turning thirty this year. *Reaches for heart region*
Then again, this stuff was taunting me from the big wicker baskets at the Wolhalla stand, and when Jo-An gave me the sweetest compliment all year, I totally caved: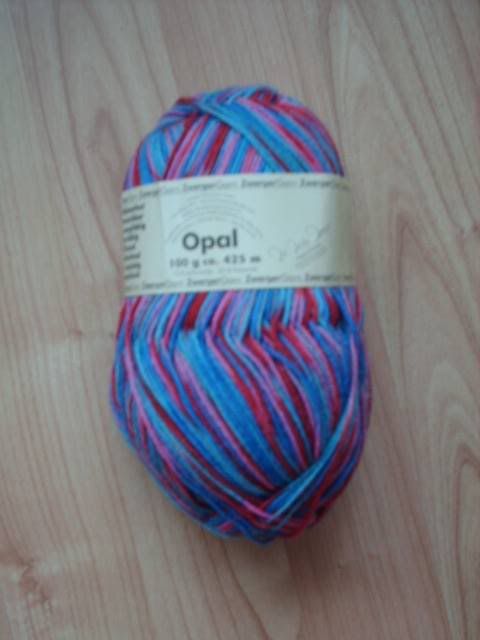 It's Opal Neon and it's bright purple and red and blue and I'm going to love it and pet it and call it George.
And thanks for all the shiny happy comments you guys. Niek, you crack me up!
Satayyyyy on the house!!!