I love Bulgarian BonBons
My first Secret Pal package arrived!
I had to go look for it first because the mailman had dropped it off at one of my neighbors. This is the second time that I had to bug this poor old Moroccan lady for my mail... Yikes..
But I think it was worth the hassle: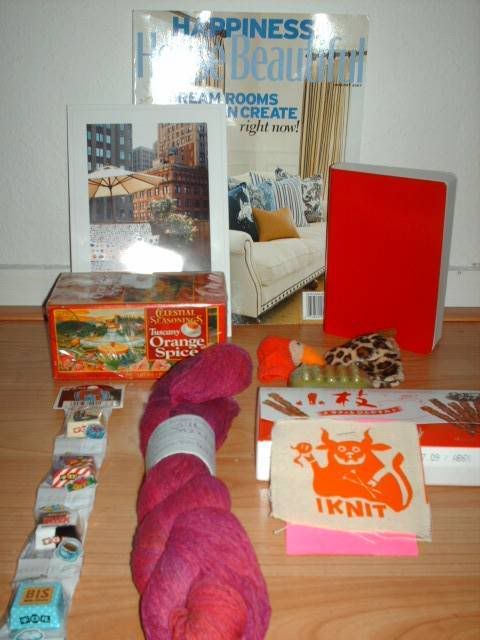 Lookie, that's a fancy interior design mag; very handy right now, a pack of Celestial Seasonings tea, a lemon and sage soap, a funky patch, some cool Japanese candy, a red sketchbook to use on my travels*, and, judging by the silly finger puppets, someone has been to IKEA! ;)
But seriously -no, seriously- the best bit has to be the gorgeous hank of SILK in a color that has my name written all over it. (Well, actually it reads Jazzberry, but hey.) I love the color so much I made it a centerpiece in my living room: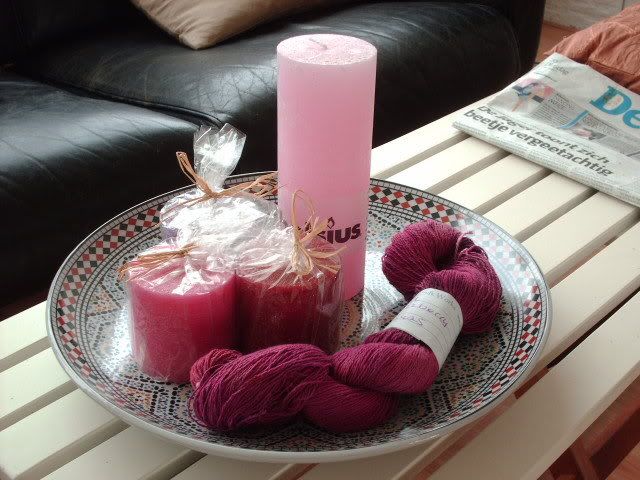 Thank you Bulgarian BonBon!
* You almost got me there, BonBon; for a second, I actually thought you'd sent me a Bible....
;)