Handwerkbeurs Zwolle
Just got home from the Handwerkbeurs/Crafts Show in Zwolle, in the northeast of the country. Had a blast but I'm pretty damn pooped from a day of knitting, catching up, yarn porn and bad airconditioning.
Fortunately still got to have a quick chat with Tijm at the entrance; she was already on her way out. Bummer Tijm! I should come up sometime to knit with you guys. What day are you stitchin 'n bitchin over there in Leeuwarden? ;)
This billboard on the drive down sent me straight back to 1994: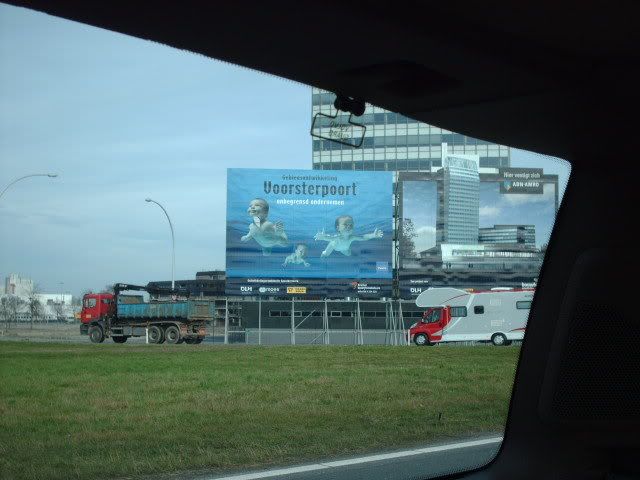 So here's some -quick and dark- shots of the SnB table, where we stitched and bitched with members from all over the country. Bubby enjoyed her (his?) new Clapotis and some bamboo performance art sans performance. (Only because Arja wouldn't tapdance.)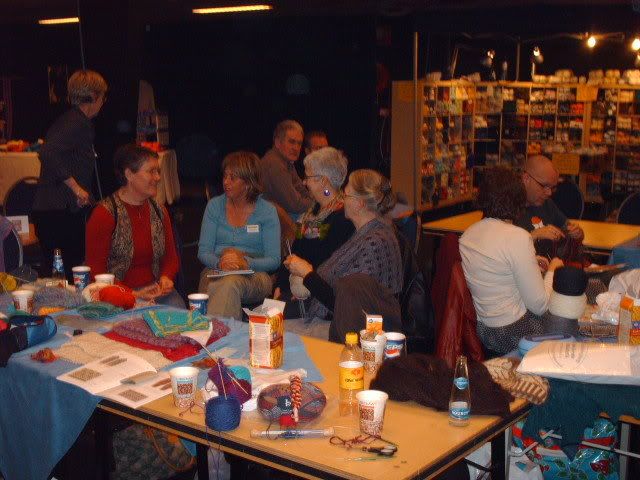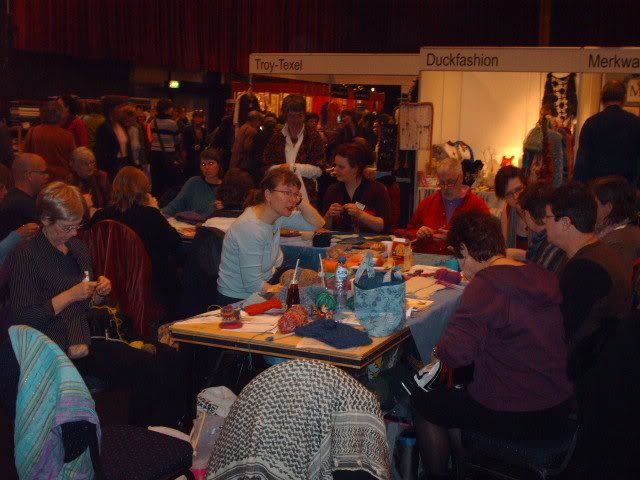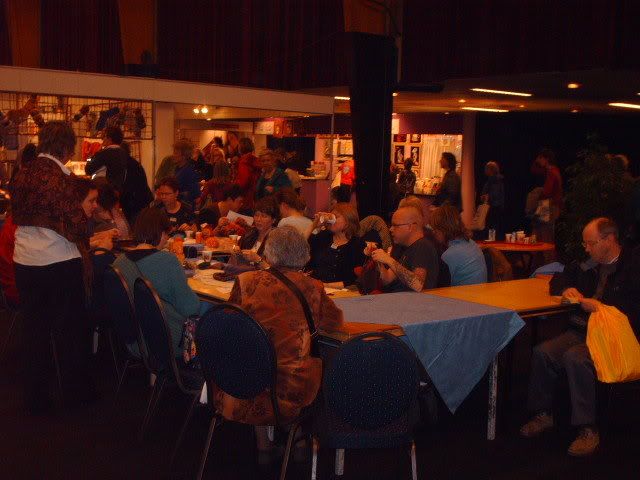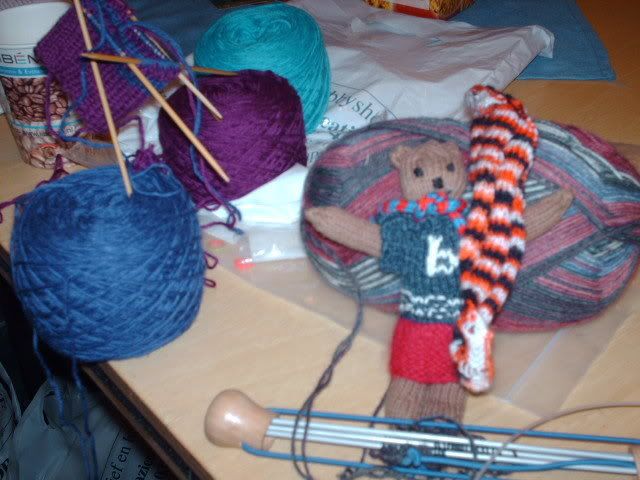 I also had a great time ogling baby MiniPerson™ safely latched onto mom Yvon's back: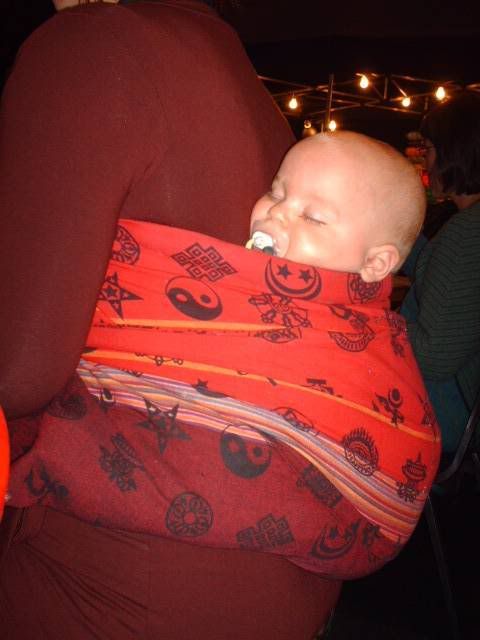 I gave myself a whole €20,- to spend on
crack
yarn, and got a few lovely thingamajiggies. Will take pics by daylight tomorrow. Pwomise. Before I finish laminating the hallway.
Also got some great inspiration from Bert for a new tattoo that's been waiting to happen for years now. Now to find some €300,- stashed away somewhere...
So, good times, good times, but Arja, Niek and I decided on one thing:
If we EVER hear anybody offer the words 'knitting' and 'satay skewers' in the same sentence again, dinner might turn out to be very interesting indeed.
To those of you going tomorrow: Enjoy!