On the needles
While the new year is still fresh and shiny, I have my first FO to report: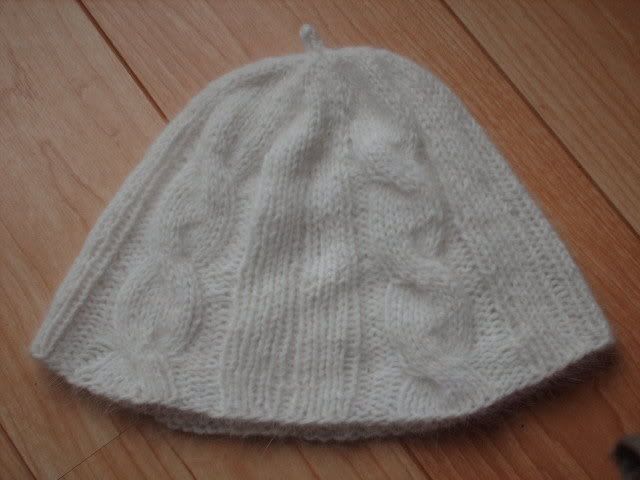 The rabbit hat is all done and was worn by yours truly to the SnB last night. It still looks a bit wonky though... Are you maybe supposed to block hats?
Then last night, in the spirit of the Super Important New Year's Resolution of Finishing What You Start, I actually took out the Cardigan of Ultimate Doooommmmm, and finished the shawl collar baby:
Now all that's left on this sucker is sewing in the other sleeve, and closing the side seams. Please let me have this thing done before it's
officially been two years
... How's
that
for skill level?!
And in anticipation of my hour-long commute that's going to start next Monday, I cast on for this: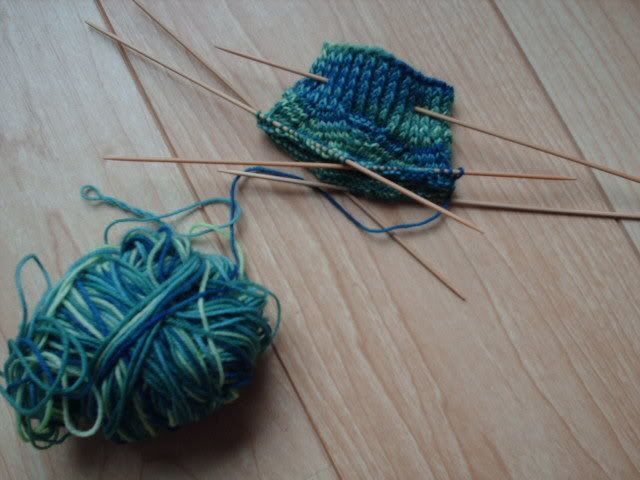 I'm using the yarn I received from Lies last week, and although I love the way it knits up colorwise, it's as if I'm knitting a scouring pad. OMG, the stuff's hard! I hope it softens up after I've washed or worn it... Any guesses as to what it's going to become? (No smartass, not a scouring pad...)
In other news: I'm a *cough* D-list *cough* blogger.
Thanks for the link,
Lisa
; that's a great challenge for 2007 right there! (And I humbly bow to your C-list greatness. ;)