Happy New Year!
What was it again? "Yesterday's but a memory, tomorrow's only a dream." And today's
a bitch
the one reality we can actually sink our teeth into...
Bite away!
My desktop and I wish you all a spectacular, productive, easy-going, creative, fun, and loving 2007!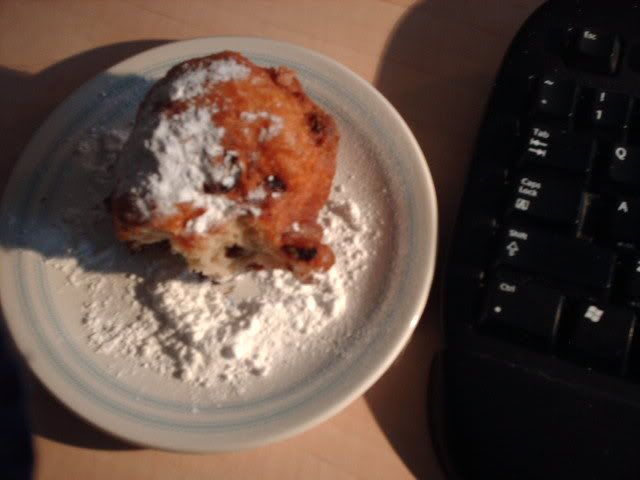 (That's an oliebol; I believe the original predecessor of the donut.

Here
's a recipe. Enjoy!)