I'm an auntie!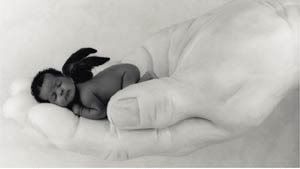 My little sis gave birth to
Amina Sofia
today!
From what I heard, everything went well, my sister did a great job, and the baby is beautiful and very sweet, though a tiny one. (She wasn't supposed to arrive until around July 3rd.)
I'm a little bummed that I'm not over there right now, but what can ya do?
Phew!
In other news, I'm knitting my ass off on both my mom's cardi and the baby sweater. Both should be done by the time I get back. :)
Tomorrow's another SNB session here at our place. It's just the four of us, but we have a ball every time.
Anyway, pics to follow as soon as I get them! The camera's still at the hospital and it's now way past midnight in the Netherlands.
Auntie MJ signing off!
UPDATE!
Meet the little munchkin: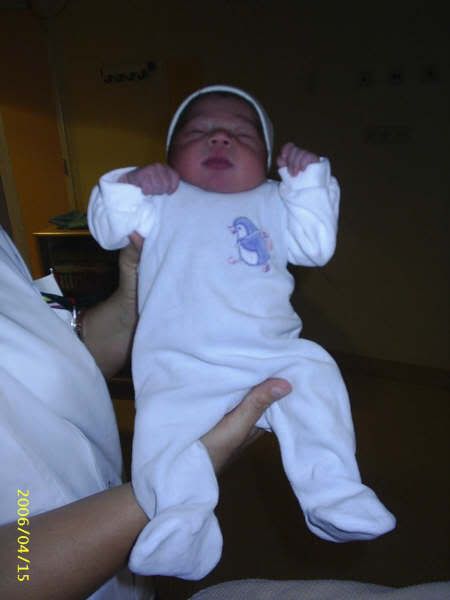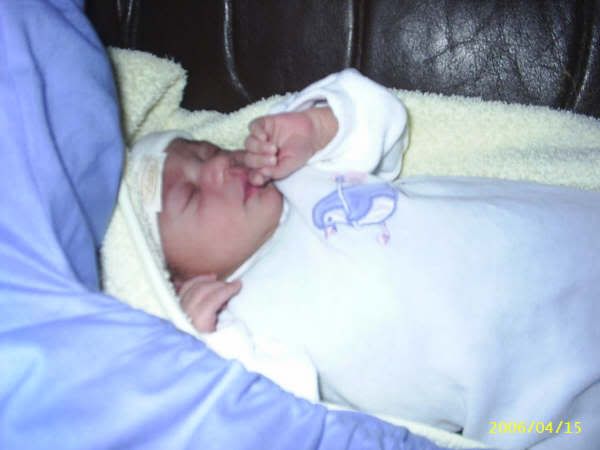 Oh, and foggeddabout the date on the pics; I think the settings on their camera are off by a month or so.