Homey got pheasants!
Alright, the Mormon story will just have to wait.
Dave and I actually got six pheasant chicklets last night! We've become quite the
craigslist
-addicts; it makes the wildest things possible! ;)
Our new tiny babies are now residing in the bedroom in a Rubbermaid tub covered by a heat lamp and they're SOOOOOO DAAAMMNNNN CUUUUUUTE!
We took way too many pics, but alas, Dave is currently at a bachelor party and took the digicam with him, so the photos will have to wait.
As you may know, the house is already a total petting zoo here, with three duckies, three chickens, two turkeys and a goose. Oh and ofcourse the two kittycats.
And now: three little ringneck and three red golden pheasants.
When they're all grown-up and badass, they'll look a little something like this:
Update!
Here they are: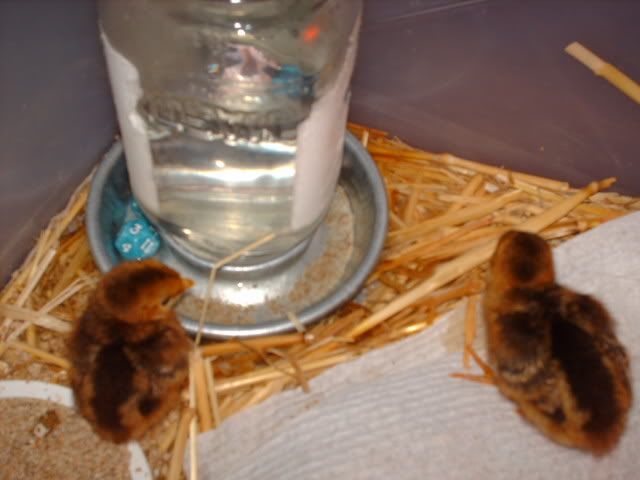 Aren't they the cutest little darlings?! :)