Sideways
Nope, not a post about
the movie of that name
, though y'all have to go see it. ;)
SnB Josée
sent us this awesome pattern link that I just needed to share:
Opal Socks knit Sideways
!
Woah! Not sure I'm jumping on
that
bandwagon just now, but it does look pretty wacky, doesn't it?
In other knitting news, I've completely frogged what was developing of my Crusoe sock. (I was just about getting ready for the heel turn.) The pattern called for 48 sts cast on with Koigu, and I just knew beforehand that that wouldn't work with my MJ's Laces, so I'd cast on 60 with my 2mm needles instead.
Nope. Still no good. The damn things just wouldn't get past my instep. And it's not because I have hippo feet, thank you very much. I've heard a lot about this pattern being to tightly written.
So I started afresh, 64 stitches on 2.5 mm needles. But this time, I'm afraid it'll be too loose. Harumph..
There's also something else I've been working on. Quite the little milestone. I'll keep ya posted! ;)
In completely unrelated news: my room is so empty! I've been packing and getting rid of more stuff so my roommate can move in for those three months. It's a weird and emotional week for me, with friends calling from all over the place, asking to meet up one last time before I leave, and my last day at work coming up. Let alone the stressful thought of having to carry Mingus along for over 15 hours.
(It's a very good thing there's someone amazing on the other side of the pond catching me when I jump.)
And of course, a p.s!
A picture taken yesterday, and not on Valentine's Day, as the camera suggests. It must've felt the looove.
Helloooooooo, this is your auntie speaking!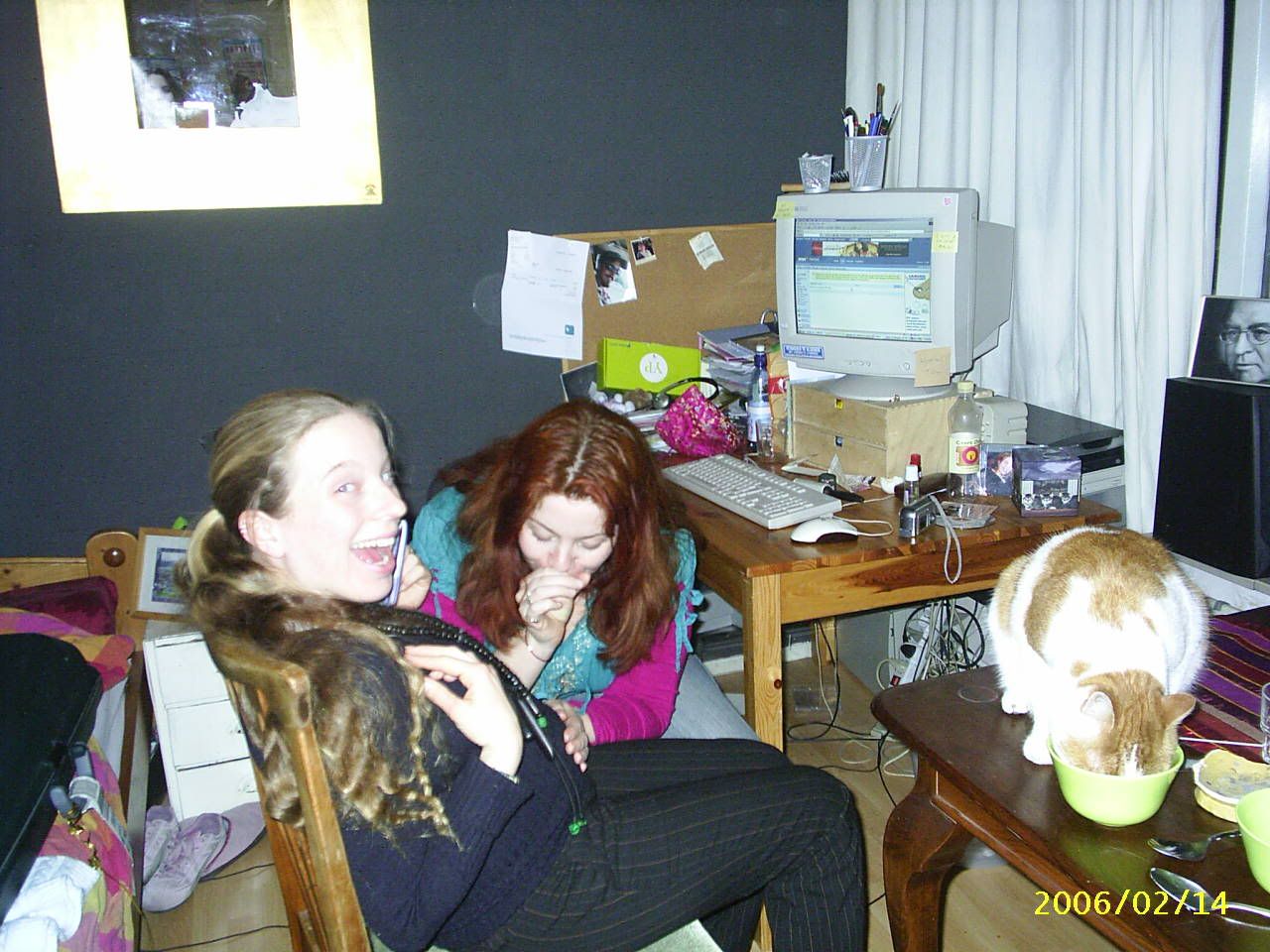 Please disregard Freak Cat on the right there...