You're so vain...
I picked up my new glasses yesterday!
I
sat
on the old one at Burning Man and they were never quite the same. A month ago, one of the legs just fell off, like I pulled a Uri Geller, and I'd been walking around with an actual nerdy pair of taped up glasses.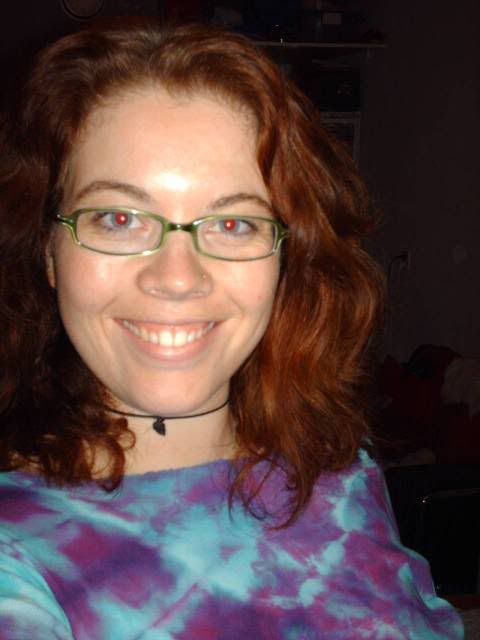 And here's my progress on the little socks for the Monkey: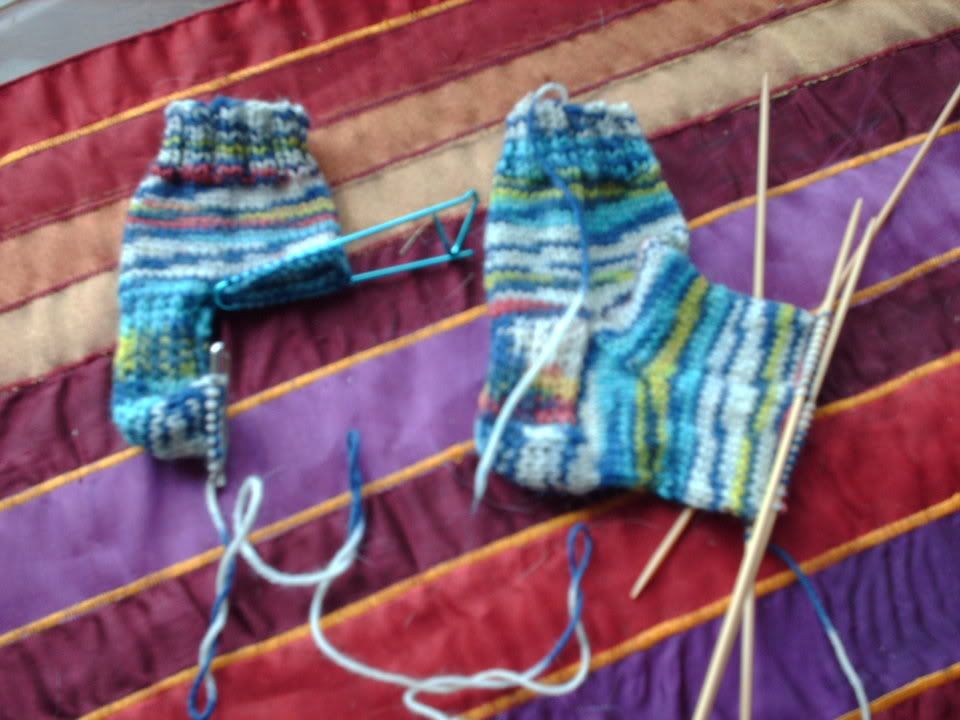 They're coming along very nicely and I believe they'll look just as cool in the grown up version I've yet to make for the Caveman.
I could've finished them by now at work, but alas, we're not allowed to do anything but work related stuff when there are no callers.
So now I'm sitting there, twiddling my thums waiting for calls, desperate to fill the time with some reading or knitting.
I suppose they are very right when they say we're there to work and not to read gossip mags -whatever..-, but I forgot how much I hate hate hate lost time. Plus it makes the 8 hours seem a lot damn longer.
(The eye candy in uniform walking by hardly makes up for it. Sandra, I can't tell if they're hairy, 'cause they're mostly wearing bulletproof vests. Not bad at all either.)
P.s. I got measured at a lingerie store today......
In stead of the 85DD/38D I thought I was, I'm now officially an 80F/36DDD.
Holy mammaries Batman, It's MJ in 3D!