Artsy fartsy trip to the store
I took my camera along on my grocery run, to see if I could shoot some nice pics of the neighborhood. Check out this weeping willow; there's another plant groing on one of its branches: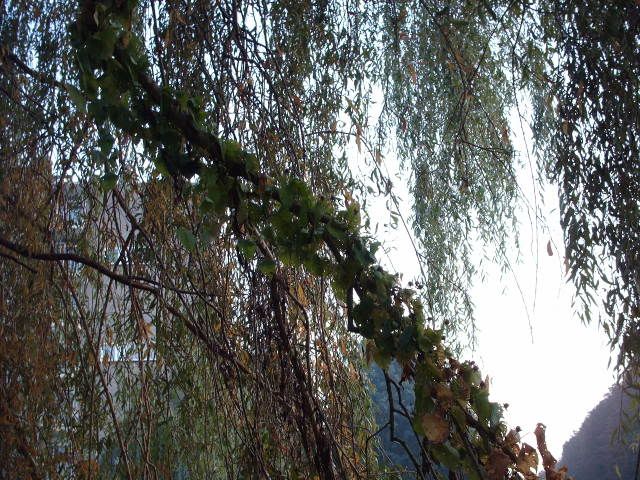 And a cute little coot: (Meerkoet in Dutch)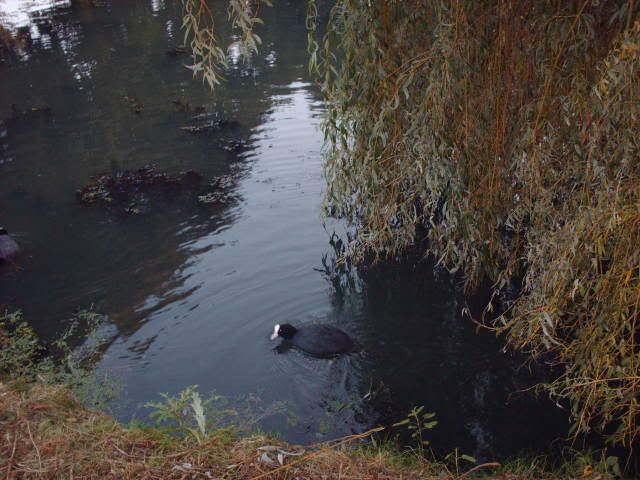 And a black and white pic, just because I'm an intellectual: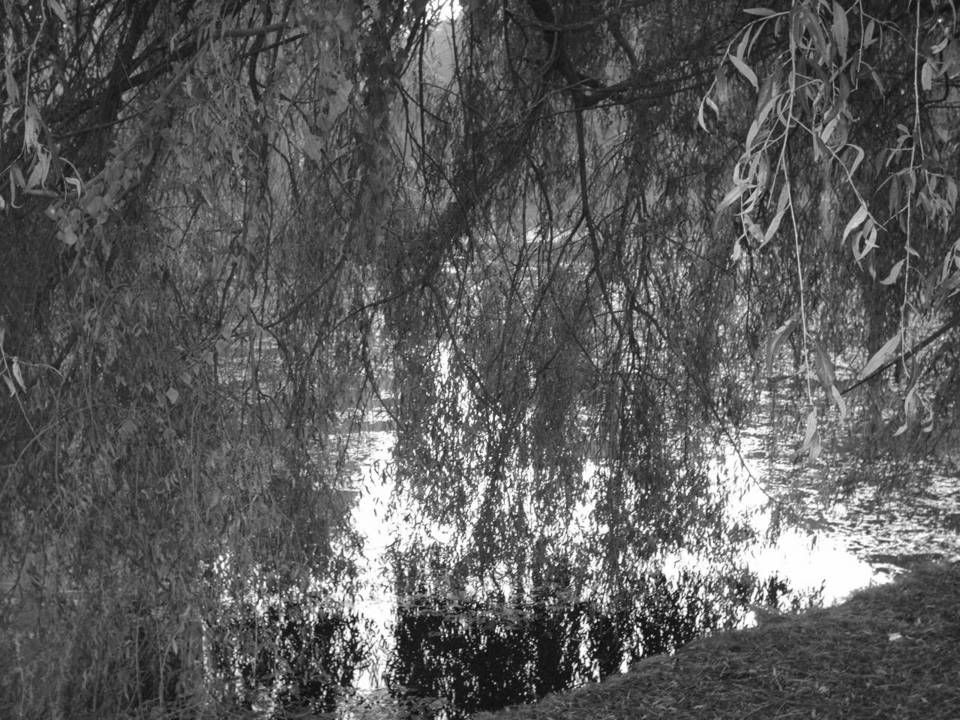 (Gosh, a weeping willow in grey tones... Somebody fetch me my happy pills!)
At the moment, I'm knitting my butt off trying to get honey's gargantuan, vast, behemoth Dr. Who scarf done. He'll be here in two weeks but since it's only a big ol' garter stitch thing, that should be fine. I'll try to post pics of it this week.
I also picked up my mom's cardi again and I hope to finish it this month.
"Clap" is growing steadily too, now almost at the sixth drop stitch.
No news on the police's background check yet... But ahh, so nice to have three weeks of sweet Nothingness.