Thesis and knitting update
I will not be allowed to defend my thesis this Tuesday.
Though according to my professor it was an absolute pleasure to read, it did not live up to its potential and needed more depth. Gah.
Did I despair or "spend all my yarn money" as honey suggested? (What yarn money?)
Hell no! With the right feedback -that I should've gotten in August to begin with, but enough about that- I'll turn this thing into a kickass piece of work.
Definitive graduation date: February 15, 2006.
(Flowers, chocolate, tequila and lots of yarn are still welcome at my studio apartment here in Utrecht.)
In knitting news: My latest obsession is Knitty's Clapotis. (pron. Cla-po-teeeeeeeeeh.) Pattern
here
.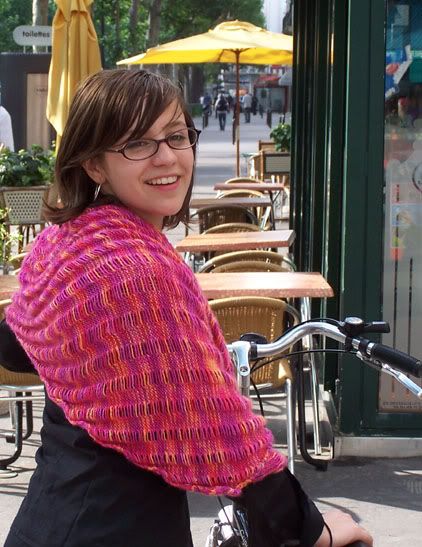 I just dropped my first stitch and it's looking bitchin'! (Love that word.)
The yarn is a
gorgeous variegated warm red by Adriafil
that I got at
Lambert de Groot
's booth at KreaDoe.
Unfortunately, my camera will no longer be recognized by my computer; Kodak Imaging is "eating poop", as Dave would so eloquently state it, so no pics yet.
I may be getting a digicam as a late birthday present from my folks... Keep y'r fingers crossed! ;)