Clapotis update
Finally got to take some pics with my roommate's fancy digicam, 'cause mine's officially too much for my crappy computer.
Check out the beautiful coloring: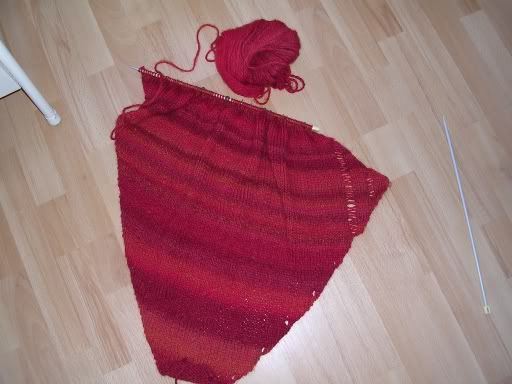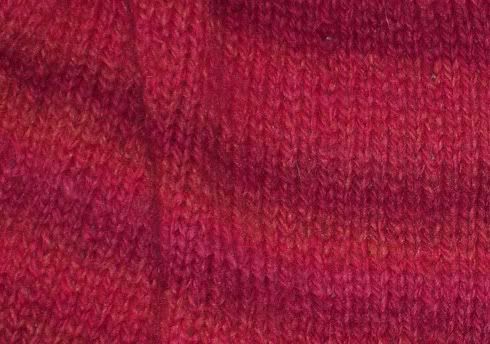 The dropped stitches are a little sticky, the fibers don't really want to let go; I hope that will clear up in the blocking process.
Now I'm off to the pub to win a pub quiz.
I'll leave you with your regular supply of gratuitous kitty pr0n: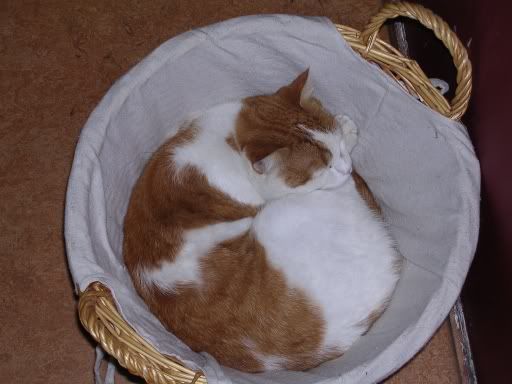 Mingus in a tiny laundry basket. All rolled up in a little fluffbal.
Everybody say "Awwwwwwwww"!