Yeah baby!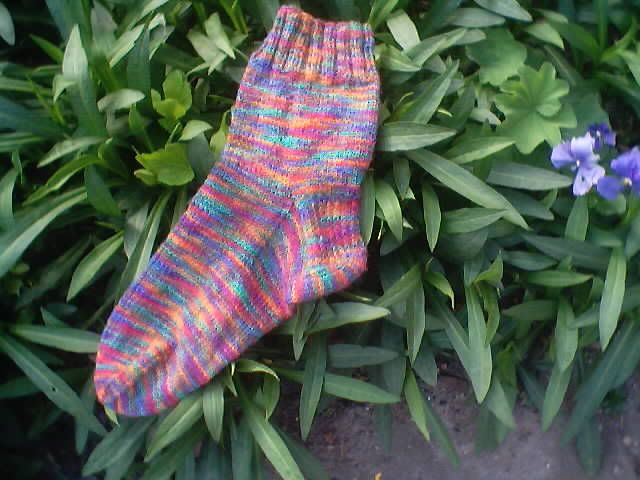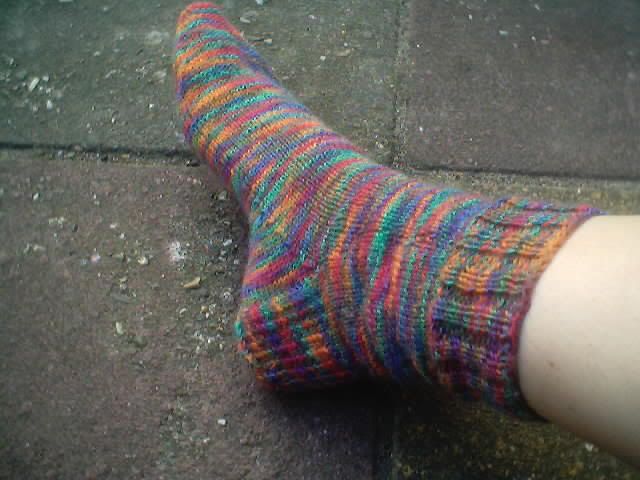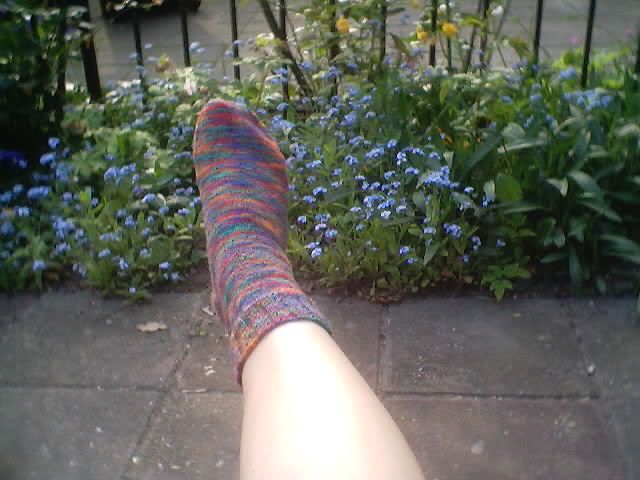 My first sock in its natural habitat: on a shrub.
(Funny how many knitters like to model their socks on random flora; see
here
,
here
and
here
.)
I mean of course, on my very own tootsie.
I love how it turned out and grafting the toe was actually pretty easy.
Who'da thunk it? I'd heard some horror stories about that.
Wanna hear something really exceptional? I just cast on for numéro dos. ;)