Just a quickie, I have a cold...
Sock on, Wayne!
Still working on both socks. For a little mindless straightforward knitting I turn to the Rainbow sock and when I'm feeling hardcore, I work on the pink one. (With the tip of my tongue sticking out; it's really hard to keep the stitches on those damn slippery double pointed Addi's.)
Last Night's SnB, Liza showed me how to do the mock cable pattern for the pink one. Turns out it's Cascading Leaves*, a beautiful lacy sock pattern by
Jeanie Townsend
, and it's going to end up looking like
this
. (I'll post pictures of mine as soon as I have knit more than one repeat of the pattern...)
It's done with 5 needles, so I couldn't chicken out and use only three. Yowza, that takes some getting used to!
I'm going to leave you with this: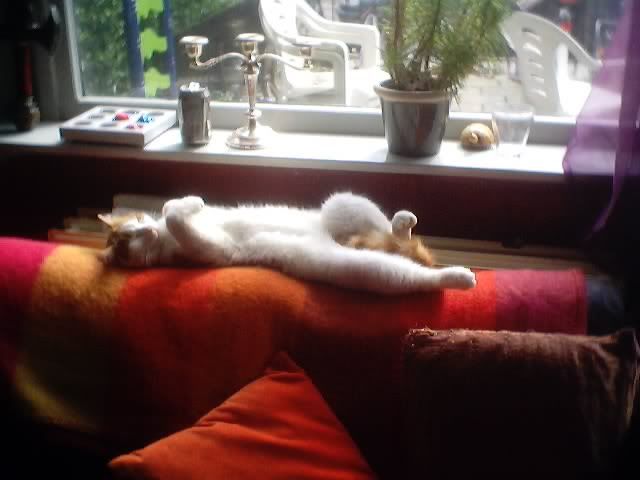 It had to be done...
* Get the pattern
here
!