Stitch 'n glitch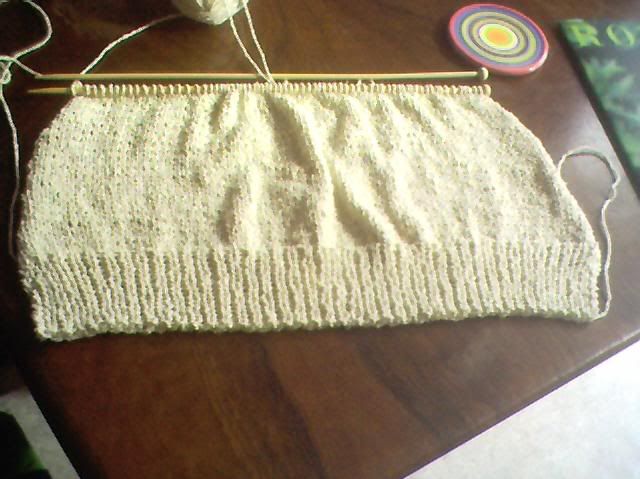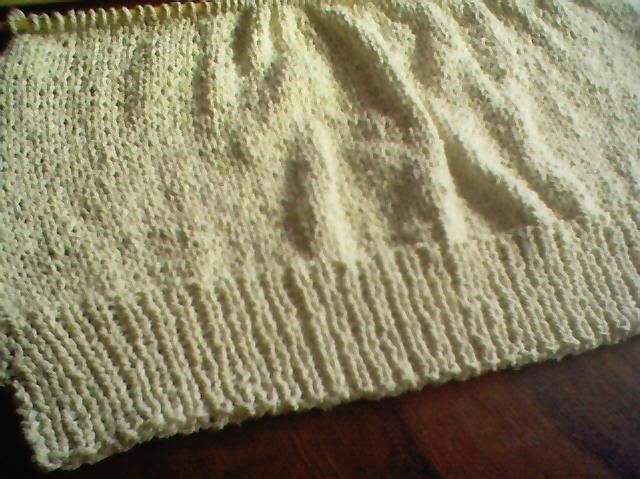 Rowan's Cinnamon in daylight, as promised. Ain't she purdy?
Of course, I knew there had to be a punishment for the blatant smugness in my previous post. Turns out I accidentally increased until 71 stitches, for a size M, in stead of until 75, for a size L. How very lame.
And the worst thing is: I'm too chicken to frog it. (Tastes like chicken?) Tonight is SnB night, but I'm up to my ears in school work, so I'm not going.
Which means there's no-one (Bert!) to help me unravel it to 75 stitches.
Which means I have to do it myself.
Sweeet.
Is it true you have to make
every single
mistake at least
once
before you can work your way through a project without any glitches?
(Oh, and one more thing: lemme know if you think the ribbing looks like it's on the wrong side at the bottom. I'm not sure which is which, and I don't wanna frog the WHOLE thing!)