The last skein
I really need to show off what I made with this funky colored yarn. It was the last skein in the store, so I asked the lady what I could make out of it. Well, that would be a hat. So I made my before mentioned beanie.
But there was still some left, and I couldn't just leave it, could I? So now my cell phone has a warm winter coat. And it's gonna need it, 'cause
half the country has been snowed in
. We haven't seen this much snow here in 50 years, and I'm loving every minute of it.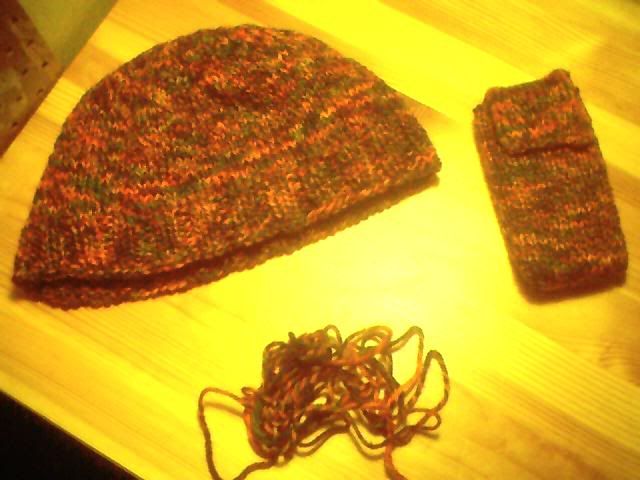 P.s. Check out the little strand that's left! Now who's the Queen of Frugal?